From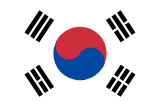 :
No. 188
Nearest Channels:
Visual Golf - YouTube Golf Channel
This Page: PNUK.com/visualgolf3
Visual Golf Social Media Links:
Visual Golf YouTube Channel Trailer :
Visual Golf Latest Videos:
About:
Get better just by watching.
It's all about the swing. The more you watch it, the more you will get a feel for it.
Watch the best player's swings and learn from the best.