From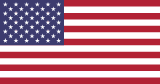 :
No. 42
Nearest Channels:
US GOLF TV - YouTube Golf Channel
This Page: PNUK.com/usgolftvshow
US GOLF TV Social Media Links:
US GOLF TV YouTube Channel Trailer :
US GOLF TV Latest Videos:
About:
USGolfTV is dedicated to helping the amateur golfer lower their scores and improve their games.
Our channel is geared toward providing the best information available through instructional videos from our resident PGA Teaching Professional, Todd Kolb.
Todd's passion for instruction, with over 25 years of experience--combined with our commitment to bringing you information the average golfer doesn't have readily available--has our viewers and subscribers learning more about the game we all love.
If you are struggling to improve your golf game, are new to the game and looking for a place to start, or just like engaging with other enthusiastic golfers, then be sure to join our community by subscribing!