From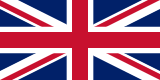 :
No. 256
Nearest Channels:
Tyler Hogarty Golf - YouTube Golf Channel
This Page: PNUK.com/tylerhogartygolf
Tyler Hogarty Golf Social Media Links:
Tyler Hogarty Golf YouTube Channel Trailer :
Tyler Hogarty Golf Latest Videos:
About:
Welcome to the Tyler Hogarty Golf YouTube channel. I am a playing golf professional who will bring you a players take on all things golf including, golf coaching and tips, golf course vlogs, golf challenges, entertainment, behind the scenes training and insights.
Strengths are everything shortgame, course management and effective practice.
About me:
Born in South Africa, living in the UK, representing Ireland.... Long story
8 wins, lots of top 10s and the occasional missed cut
Wins on the MENA tour, Portugal pro tour and Jamega tour.
Competed on the Sunshine tour, Asian tour and challenge tour.
Instagram: @tylerhogarty
TikTok: @tylerhogarty
Twitter: @tylerhogarty