From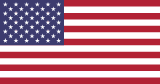 :
No. 318
Nearest Channels:
True Temper Golf - YouTube Golf Channel
This Page: PNUK.com/truetempergolf
True Temper Golf Social Media Links:
True Temper Golf YouTube Channel Trailer :
True Temper Golf Latest Videos:
About:
True Temper Sports is the leader in golf shaft technology and has been the No. 1 shaft on the PGA Tour for more than 70 years. With manufacturing facilities located throughout the country and offices around the world, we continue to solidify our position as the dominant global market share leader in golf shafts. It is our mission to be the worldwide innovator and provider of golf club components and performance tubing products through the development and marketing of new designs, processes and materials.