From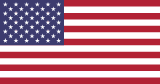 :
No. 350
Nearest Channels:
Tour Junkies - YouTube Golf Channel
This Page: PNUK.com/tourjunkies
Tour Junkies Social Media Links:
Tour Junkies YouTube Channel Trailer :
Tour Junkies Latest Videos:
About:
The Official YouTube Channel of the Tour Junkies Golf Podcast
The Tour Junkies YouTube Channel is an extension of the podcast and blog centered around PGA TOUR Golf. We specialize in golf betting, daily fantasy golf and other formats of wagering on the PGA TOUR. Every week, we drop both our DraftKings DFS Podcast and our full Betting Podcast on Monday night, followed by more specific handicapping content to help you make informed betting decisions.
In addition to the betting & DFS content, we frequently have PGA TOUR players, caddies, coaches and other golf personalities on the podcast. We strive to make these interviews unique, informative and entertaining. You may have heard a certain player interviewed on another channel, but we promise...you've never heard them interviewed like we do it here on the Tour Junkies Channel.
Please Subscribe to the channel, and click the notification bell so you know when we post new content.