From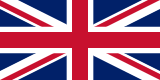 :
No. 426
Nearest Channels:
Tom Palmer Golf Tips & Tricks - YouTube Golf Channel
This Page: PNUK.com/tompalmergolf
Tom Palmer Golf Tips & Tricks Social Media Links:
Tom Palmer Golf Tips & Tricks Latest Videos:
About:
Hello,
My name is Tom Palmer and I am a fully qualified PGA Professional Golfer who has set up this channel as a way of helping golfers all across the world. I am passionate about sports and always have been from a young age which led to me getting another degree in sports coaching & sports science. I want to pass on as many tips and tricks that I have learnt across the years to help you to become a better golfer! My goal for setting up this channel is to try and engage with people who want to improve their performance and follow my journey along the way. I feel passionate about having a strong community and will always try and reply to as many comments as I can! Hopefully you enjoy the videos and they help you to become the best possible golfer you can.