From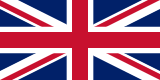 :
No. 337
Nearest Channels:
The Golf Supply - YouTube Golf Channel
This Page: PNUK.com/thegolfsupply
The Golf Supply Social Media Links:
The Golf Supply YouTube Channel Trailer :
The Golf Supply Latest Videos:
About:
Welcome to The Golf Supply, your supply of everything golf!
We upload almost daily! Our videos cover golf course vlogs, golf challenges, golf club reviews, golf equipment reviews, golf instruction & tuition, funny golf content, golf tips and tricks, golf blunders and everything else to do with the beautiful game that is GOLF!
You can subscribe to our channel here: https://www.youtube.com/channel/UCw0sHNfJetxSDC8OG_W-Ptw
Follow us on Instagram here: https://www.instagram.com/thegolfsupply_/
Follow us on TikTok here: https://www.tiktok.com/@thegolfsupply?lang=en