From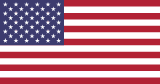 :
No. 50
Nearest Channels:
The Art of Simple Golf - YouTube Golf Channel
This Page: PNUK.com/theartofsimplegolf
The Art of Simple Golf Social Media Links:
The Art of Simple Golf YouTube Channel Trailer :
The Art of Simple Golf Latest Videos:
About:
First off… https://theartofsimplegolf.com/free to get a great simple series for a simple golf game you can trust.You will know why, why you hit that good shot and why.
The Art of Simple Golf Rules;
We will not talk about how obsessing over golf swing positions will ruin your game…
We don't need to remind you that golf instruction. overcomplicated sport.
We will not mention the thousands of hours we have spent teaching people to "unlearn" their robotic swing.
We will only show you the simple ways to make this game better. For you to enjoy, again.
Golf wins in the complication department. No other sport boasts the amount of gadgets, swing fixes, variations of balls, clubs, tees, courses, not to mention weather!, however, it is not as difficult as you have been led to believe.