From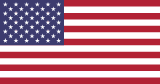 :
No. 343
Nearest Channels:
Tathata Golf - YouTube Golf Channel
This Page: PNUK.com/tathatagolf
Tathata Golf Social Media Links:
Tathata Golf YouTube Channel Trailer :
Tathata Golf Latest Videos:
About:
Join us in helping golfers and instructors everywhere become their greatness.
Tathata, in its truest sense means "suchness," a sense of complete understanding and all-knowing. Tathata Golf Training has been built around this principal. This program is designed for you, the instructor, to move beyond all discussions of right and wrong, beyond theories and systems, shedding light on a whole new way to teach and learn the game of golf.