From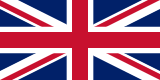 :
No. 113
Nearest Channels:
Swing Quest - YouTube Golf Channel
This Page: PNUK.com/swingquest
Swing Quest Social Media Links:
Swing Quest YouTube Channel Trailer :
Swing Quest Latest Videos:
About:
Welcome to Swing Quest! Your source of free online golf coaching. Please enjoy the videos, subscribe to the channel and enjoy our content.
Twitter: @peterfinchgolf
Facebook : Peter Finch Golf
Youtube : Peter Finch Golf