From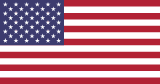 :
No. 394
Nearest Channels:
Swing Man Golf - YouTube Golf Channel
This Page: PNUK.com/swingmangolf
Swing Man Golf Social Media Links:
Swing Man Golf Latest Videos:
About:
Welcome to the Swing Man Golf YouTube Channel!
Swing Man Golf is a provider of golf lessons, tips, & instruction...and is the world leader in swing speed training.
Jaacob Bowden, PGA is a former 14-handicapper & computer engineer turned Professional Golfer. He won the Pinnacle Distance Challenge with a televised drive of 381-yards, won multiple qualifiers for the World Long Drive Championships, made multiple cuts in multi-day professional tournaments with rounds in the 60s and 70s, is one of the Top 5 Speed Golfers in the world, is the co-creator of Sterling Irons single length irons & is the original founder of Swing Man Golf.
Golfers that train with Jaacob typically will pick up 12-16 mph (30-40 yards) of additional club head speed in the first 30 days of basic speed training.
To learn more click on the links for Swing Man Golf...
You can find Jaacob at his personal website at https://www.jaacobbowden.com.