From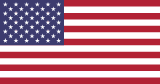 :
No. 322
Nearest Channels:
Spud Run Golf - YouTube Golf Channel
This Page: PNUK.com/spudrungolf
Spud Run Golf Social Media Links:
Spud Run Golf Latest Videos:
About:
I FINALLY HAVE BEGAN A LIFETIME DREAM OF BUILDING MY OWN GOLF HOLE! Enjoy watching a fellow golfer continue to build a golf hole in his backyard. Might not be as easy that most would suspect.