From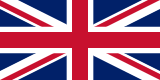 :
No. 300
Nearest Channels:
Snainton Golf - YouTube Golf Channel
This Page: PNUK.com/snaintongolfonline
Snainton Golf Social Media Links:
Snainton Golf YouTube Channel Trailer :
Snainton Golf Latest Videos:
About:
Our channel is dedicated to giving you top-quality coaching, playing and product review videos. If you would like a video making by one of our PGA Pros then please send us a message with details of the videos requesting what you would like to see.