From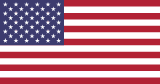 :
No. 187
Nearest Channels:
Secret Golf - YouTube Golf Channel
This Page: PNUK.com/secretgolf
Secret Golf Social Media Links:
Secret Golf YouTube Channel Trailer :
Secret Golf Latest Videos:
About:
Secret Golf is redefining the golf fan experience with an innovative platform that increases fan engagement at home and on the go, with fans watching on any mobile device.
Secret Golf, in partnership with over 30 PGA and LPGA Tour players, brings fans inside the ropes through exclusive content and payer insights, alongside a new and exciting gaming platform that combines golf gaming with interactive features and live media. Strategically, it's a platform for players to collectively control and monetize their media.
Secret Golf uncovers all aspects of golf with every piece of content, where golf professionals provide you with an opportunity to learn more about the game through winning strategies, insider secrets and never-before-heard stories from the professional golf world.