From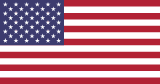 :
No. 10
Nearest Channels:
Scratch Golf Academy - YouTube Golf Channel
This Page: PNUK.com/scratchgolfacademy
Scratch Golf Academy Social Media Links:
Scratch Golf Academy YouTube Channel Trailer :
Scratch Golf Academy Latest Videos:
About:
Welcome to the Scratch Golf Academy YouTube Channel! Here you will learn how to increase your golf performance and drop your golf handicap through our online golf lessons. Learn how to hit the golf ball further and straighter with all your clubs including the driver and your irons. Learn how to develop finesse around the greens and putt better than ever. Adam Bazalgette, our head golf pro, has been the SW Florida PGA teacher of the year three times, is a 32 year Class A PGA Member, was the director of the David Leadbetter Golf Academy for 13 years. He has taught numerous players that have competed on The PGA, LPGA, PGA Champions Tour, and Canadian Tour. Adam has also appeared on the Golf Channel numerous times. You will develop the skills needed through his detailed golf instruction. Please contact our website at ScratchGolfAcademy.com for more courses and golf video training tips and lessons.