From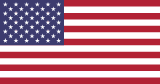 :
No. 269
Nearest Channels:
Sam Goulden Golf - YouTube Golf Channel
This Page: PNUK.com/samgouldengolf
Sam Goulden Golf Social Media Links:
Sam Goulden Golf YouTube Channel Trailer :
Sam Goulden Golf Latest Videos:
About:
Learn the Square to Square golf swing: a simple golf swing that provides consistency, solid contact, predictable ball flight, and more - golf lessons, video blog, short game, e-books, and other fun stuff from golf consultant Sam Goulden. Free instruction on how to fix a slice, gain consistency, hit a draw, get backspin, and everything you need to know about golf from beginner to advanced player.