From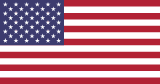 :
No. 47
Nearest Channels:
SagutoGolf - YouTube Golf Channel
This Page: PNUK.com/sagutogolf
SagutoGolf Social Media Links:
SagutoGolf YouTube Channel Trailer :
SagutoGolf Latest Videos:
About:
"LIFE IS TOO SHORT TO PLAY BAD GOLF!"
My mission is to help golfers make the most out of the game of golf and have more fun in the process! I utilize simple and effective techniques that "go against the grain" so to speak BUT the TRUTH has to get out. Tired of suffering and "wandering in the [golf swing] desert for 40 years"? Come to the "land of milk and honey" through this channel and my online golf school.
Access Tom's ULTIMATE Golf Swing Training Program and Instructional Library - https://saguto.golf/