From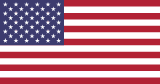 :
No. 23
Nearest Channels:
Paige Spiranac - YouTube Golf Channel
This Page: PNUK.com/paigespiranac
Paige Spiranac Social Media Links:
Podcast Links:
Paige Spiranac YouTube Channel Trailer :
Paige Spiranac Latest Videos:
About:
Hey everyone, welcome to my official YouTube channel! I'm so excited to have a place where I can actually talk a bit more about golf, fitness, and my life in general.
Don't forget to subscribe to my channel: https://goo.gl/zXYk3W
And make sure to click the bell to turn on notifications so you know when I post!
CONNECT WITH ME
*Instagram: http://www.instagram.com/_paige.renee/
*Twitter: https://twitter.com/PaigeSpiranac
*Facebook: https://www.facebook.com/paigereneespiranac
*Website: http://www.paigespiranac.com