From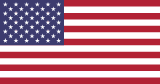 :
No. 376
Nearest Channels:
Northbound Golf - YouTube Golf Channel
This Page: PNUK.com/northboundgolf
Northbound Golf Social Media Links:
Northbound Golf Latest Videos:
About:
Northbound Golf provides a comprehensive way to learn and play the game. Martin Ayers and Michael Powers have uncovered what great players do that makes them great. It's an approach that you can adopt, irrespective of your current level of play. Learn our comprehensive approach to the game so you can develop your way to play with more rhythm, freedom, precision and power than you thought possible.
At northboundgolf.com you'll find over six hours of instructional video content, question and answer podcasts, plus personal online coaching
Martin Ayers is a former Australasia Tour player who has coached Major Champions Steve Elkington and Mike Weir, as well as 3 time PGA Tour winner Cameron Beckman. Michael Powers is a PGA Member from Boston, Massachusetts with over 25 years of coaching experience. .