From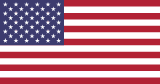 :
No. 66
Nearest Channels:
No Laying Up - YouTube Golf Channel
This Page: PNUK.com/nolayingup
No Laying Up Social Media Links:
No Laying Up YouTube Channel Trailer :
No Laying Up Latest Videos:
About:
The Official YouTube page for No Laying Up.
No Laying Up i​s five golf "fanalysts" who host the sport's leading podcast and produce some of golf's most influential social media and digital content for a rapidly growing and highly engaged fanbase. This content portfolio includes three original golf travel franchises well as on site PGA & LPGA Tour coverage across the world. The group's access to top PGA Tour players and entertaining content has engendered a passionate audience and made the brand one of the most relevant in golf. Above all, No Laying Up uses its resources to serve as the voice of the golf fan.
Checkout No Laying Up For More: https://nolayingup.com/
Follow along with No Laying Up Here:
Instagram - https://www.instagram.com/nolayingup/
Twitter - https://twitter.com/NoLayingUp
Follow the NLU Squad:
Tron Carter - https://twitter.com/TronCarterNLU
Big Randy - https://twitter.com/BigRandyNLU
DJ Pie - https://twitter.com/DJPie
Young Neil - https://twitter.com/ngschuNLU