From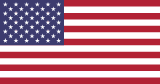 :
No. 137
Nearest Channels:
Milo Lines Golf - YouTube Golf Channel
This Page: PNUK.com/milolinesgolf
Milo Lines Golf Social Media Links:
Milo Lines Golf YouTube Channel Trailer :
Milo Lines Golf Latest Videos:
About:
Learn to swing like an athlete with Milo Lines Golf! My channel will provide you with coaching and tips to help you play better at this game.
Most of this content was filmed at beautiful Superstition Mountain Golf & Country Club in Gold Canyon, Arizona. And while the majority of my instruction is in person, you can gain access to exclusive content, work with my team, and get monthly swing analysis through our online academy at milolinesgolf.com.
Please do SUBSCRIBE!