From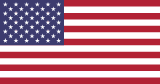 :
No. 5
Nearest Channels:
Meandmygolf - YouTube Golf Channel
This Page: PNUK.com/meandmygolf
Meandmygolf Social Media Links:
Podcast Links:
Meandmygolf YouTube Channel Trailer :
Meandmygolf Latest Videos:
About:
Me and My Golf brings viewers the best content in golf coaching, golf fitness, biomechanics, travel and education to really help golfers Take Charge of their game. Hosted by PGA Golf Professionals Andy Proudman and Piers Ward, they deliver fun, innovative, informative golf content to help keep you entertained and take your game to the next level. Subscribe and Take Charge of Your Game today!
Schedule:
New video every Monday.
For business enquiries email Matt Niedzwiecki at matt@meandmygolf.com