From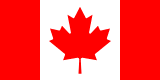 :
No. 148
Nearest Channels:
Matt Blois Golf - YouTube Golf Channel
This Page: PNUK.com/mattbloisgolf
Matt Blois Golf Social Media Links:
Matt Blois Golf YouTube Channel Trailer :
Matt Blois Golf Latest Videos:
About:
I make golf videos about instruction, equipment, fitness, courses, travel and anything else related to the game! Trying to offer different perspectives as a low handicap player left-handed, while also learning to play the game right-handed.