From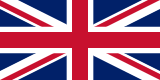 :
No. 374
Nearest Channels:
Mark Wood Golf - YouTube Golf Channel
This Page: PNUK.com/markwoodgolfacademy
Mark Wood Golf Social Media Links:
Mark Wood Golf YouTube Channel Trailer :
Mark Wood Golf Latest Videos:
About:
Welcome to Mark Wood's Youtube Channel. Mark provides you with Free Golf Instruction and tips to help you with your golf game. You will also find equipment reviews on the channel as well.
Mark is the Head PGA Professional and runs his Golf Academy at Alresford Golf Club in Hampshire UK.
Contact us ► info@markwoodgolfacademy.co.uk