From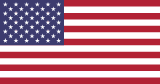 :
No. 74
Nearest Channels:
Malaska Golf - YouTube Golf Channel
This Page: PNUK.com/malaskagolf
Malaska Golf Social Media Links:
Malaska Golf YouTube Channel Trailer :
Malaska Golf Latest Videos:
About:
Mike Malaska is one the world's top golf instructors. His unique approach to teaching the game goes beyond the tips and quick fixes that dominate the golf educational landscape. Explore Mike's YouTube videos and you'll be on the right path to finally finding YOUR swing.