From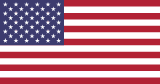 :
No. 311
Nearest Channels:
MAKE THE TURN - YouTube Golf Channel
This Page: PNUK.com/maketheturn
MAKE THE TURN Social Media Links:
MAKE THE TURN YouTube Channel Trailer :
MAKE THE TURN Latest Videos:
About:
We're a company dedicated to creating winning strategies for people seeking inspired and purposeful action in golf performance and lifestyle development. MAKE THE TURN experiences are comprised of 4 pillars of achievement which include golf skill building, mindset, fitness and nutrition.
The attitude behind the mission is to activate participants in an environment that embraces possibility and increases expectations, while delivering lasting results.
Company Overview:
The company was founded by Jeff Ritter. An accomplished, coach, author, speaker and media personality, Jeff's unique perspective on the game has consistently appeared in Golf Digest Magazine and Golf Channel programming.
What We Do:
Golf Schools, Corporate Athlete Retreats, Premier Coaching, Mindset, Fitness, Nutrition.
For more information www.mttperformance.com