From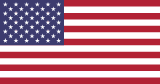 :
No. 71
Nearest Channels:
LPGA - YouTube Golf Channel
This Page: PNUK.com/lpga
LPGA Social Media Links:
LPGA YouTube Channel Trailer :
LPGA Latest Videos:
About:
Welcome to the official YouTube channel of the LPGA.
You can find everything here you need to stay up to date with the world's leading professional golf organization for women. Check in for tournament highlights, player interviews, player profiles and all the latest #DriveOn stories.
Check out https://www.lpga.com/ for complete coverage along with all the latest news, scoring, and stats!
How to watch the LPGA: https://www.lpga.com/international-tv-distribution
Follow the LPGA online:
Instagram: https://instagram.com/lpga_tour
Facebook: https://www.facebook.com/LPGA
Twitter: https://twitter.com/lpga