From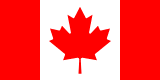 :
No. 180
Nearest Channels:
Larry Cheung - YouTube Golf Channel
This Page: PNUK.com/larrycheunggolf
Larry Cheung Social Media Links:
Larry Cheung YouTube Channel Trailer :
Larry Cheung Latest Videos:
About:
We help golfers swing faster, hit straighter, score lower, and have more fun.
It is my vision to help as many golfers from around the world as we can. Golf has presented me opportunities I never dreamed of as a kid growing up, and I'm incredibly thankful for that! We help golfers of all ages and skill level enjoy the game and find more happiness through playing better golf.