From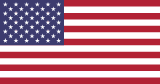 :
No. 256
Nearest Channels:
Erika Larkin - YouTube Golf Channel
This Page: PNUK.com/larkingolf
Erika Larkin Social Media Links:
Erika Larkin YouTube Channel Trailer :
Erika Larkin Latest Videos:
About:
Golf instruction does not have to be complicated or boring! Top PGA Teaching Pro, Erika Larkin is shaking things up on this channel with her fun and effective "edutainment" videos, helpful concepts, analogies, visuals, explanations and practice ideas that guarantee you become a HAPPY golfer! Follow the fun and Subscribe today!