From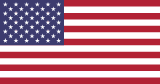 :
No. 340
Nearest Channels:
Kennie Kat Golf - YouTube Golf Channel
This Page: PNUK.com/kenniekatgolf
Kennie Kat Golf Social Media Links:
Kennie Kat Golf YouTube Channel Trailer :
Kennie Kat Golf Latest Videos:
About:
About Me:
My Name Is Kennie, but my friends call me Kennie Kat.
I'm a competitive golfer that is working towards becoming good enough to compete in the USGA Mid-Am. My goal is to help you get better faster by learning from some of my mistakes and also some of my failures.
I review golf products and training aids. I make videos on my practice and routines that I use to improve, round recaps of my tournaments, and golf lessons with my instructor.
If you are as excited about improving at golf as I am, please subscribe!
I release videos every week.
Contact
kennie@kenniekatgolf.com