From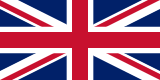 :
No. 277
Nearest Channels:
Joe Lovery Golf - YouTube Golf Channel
This Page: PNUK.com/joeloverygolf
Joe Lovery Golf Social Media Links:
Joe Lovery Golf YouTube Channel Trailer :
Joe Lovery Golf Latest Videos:
About:
Hi, i'm Joe & I am here to help you with your golf journey, whether it be from instruction videos on short game or long game designed to improve your technique, or our review videos designed to help you make informed purchases.
Find my socials and link to Skillest here: https://joelovery.com/links/
If you're fed up of trolling the internet for help and don't feel as if you're getting anywhere, then sit back, relax, hit Subscribe as its time to improve your game!