From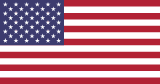 :
No. 434
Nearest Channels:
Jacobs 3D Golf - YouTube Golf Channel
This Page: PNUK.com/jacobs3d
Jacobs 3D Golf Social Media Links:
Jacobs 3D Golf YouTube Channel Trailer :
Jacobs 3D Golf Latest Videos:
About:
Jacobs 3D Golf
Michael Jacobs operates one of the most technologically advanced teaching programs in the world at his Long Island headquarters in Manorville, New York. With Michael, you'll be able to see exactly how you move your body and the club during a swing and get expert guidance from an instructor who has given more than 25,000 lessons and has mentored players on every major tour around the world.
Michael was voted by his peers as one of the 50 Best Teachers in America by Golf Digest, and he is one of Golf Magazine's Top 100 Teachers in America, a Golf Digest Best Young Teacher in America, Best Teacher in New York State by Golf Digest and the 2012 Metropolitan Section PGA Teacher of the year.
He is the only golf instructor to have designed his own research software, Jacobs 3D, which measures the forces and torques at work in a golf swing. He is the author of three books—The Elements of the Swing, Swing Tips You Should Forget, and his latest release, The Science of the Swing.