From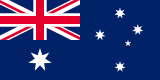 :
No. 194
Nearest Channels:
Hitting It Solid Golf - YouTube Golf Channel
This Page: PNUK.com/hittingitsolid
Hitting It Solid Golf Social Media Links:
Hitting It Solid Golf YouTube Channel Trailer :
Hitting It Solid Golf Latest Videos:
About:
Hitting It Solid is where golfers turn like you turn to play better golf with next-level golf instruction.
I teach simple and effective golf instruction based on pure biomechanics, so you'll make better golf swings from the ground up and shoot lower golf scores. I've been in your shoes before and know your frustrations with the golf swing. I know what it feels like to duff a tee shot in front of your mates. Or, the humiliation of being out-driven off the tee by golfers twice your age. Whether you're a high or low handicapper, you'll find the right video showing you how to fix your swing problem and progress in your golf game.
Make sure to subscribe to my channel right now. I publish 3 videos a week that focus on everything from the setup, the entire golf swing, and fixes to common golf swing problems from subscribers like you.
If that sounds like something that could help your golf game, then make sure to join me by subscribing!