From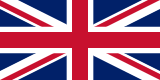 :
No. 341
Nearest Channels:
Handicap Golf - YouTube Golf Channel
This Page: PNUK.com/hcpgolf
Handicap Golf Social Media Links:
Handicap Golf YouTube Channel Trailer :
Handicap Golf Latest Videos:
About:
A channel dedicated to home golf simulators, reviews, advice, and the occasional amateur course VLOG!
I am Mitch, a keen sportsman and relatively new golfer who started playing regularly in the winter of 2018, when I reluctantly decided to finish playing Football, which was my first love!
I recently purchased a SkyTrak launch monitor to suppress my addiction to this crazy game, and mainly to try and improve my golf game out on the course! On this channel, you will find a bunch of content based around how to make home golf simulators affordable for the weekend golfer, and other light entertainment dedicated to the struggle of amateur golf!
✉️ If you're a brand looking to promote products to an active and engaging golfing community, contact golferhandicap@gmail.com ⛳️