From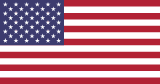 :
No. 283
Nearest Channels:
Gravity Golf - YouTube Golf Channel
This Page: PNUK.com/gravitygolf
Gravity Golf Social Media Links:
Gravity Golf YouTube Channel Trailer :
Gravity Golf Latest Videos:
About:
Gravity Golf was founded by David Lee a PGA Tour player and has worked with over 30 Major winning champions. The methods used are based on the principles of physics, biomechanics and human psychology. One of the backbones of Gravity Golf are the drills that have been designed to raise awareness of any player regardless of ability, to raise self awareness and heighten the ability to feel efficiency is in their golf swing.