From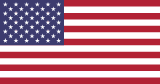 :
No. 193
Nearest Channels:
Graves Golf - YouTube Golf Channel
This Page: PNUK.com/gravesgolf
Graves Golf Social Media Links:
Graves Golf YouTube Channel Trailer :
Graves Golf Latest Videos:
About:
Email schools@gravesgolf.com
Call (405) 250-6960 to use School Credit
SCHOOL SCHEDULE: https://gravesgolf.com/golf-schools/
START ONLINE COACHING: https://gravesgolf.com/spa/
TRAINING AIDS: https://shop.gravesgolf.com/
Graves Golf Single Plane Academy is the World Authority on the SIMPLE & CONSISTENT Single Plane Swing© of Moe Norman—the legendary Canadian golfer who many PGA Tour Pros regarded as the World's Greatest Ball-striker. Graves Golf is a hub for complete golf game improvement, offering in-person golf camps and online training at singleplaneacademy.com. It also offers free online club fitting by Master Fitters on staff. Improve faster with our in-demand training aids exclusive to the Single Plane Swing and short game systems.
Graves Golf was founded in 2000 by Tim Graves (PGA) & Todd Graves, who became known as "Little Moe" after spending years training with Moe Norman himself.