From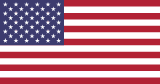 :
No. 132
Nearest Channels:
GOLF VN - YouTube Golf Channel
This Page: PNUK.com/golfvnofficial
GOLF VN Social Media Links:
GOLF VN YouTube Channel Trailer :
GOLF VN Latest Videos:
About:
GOLF VN is the only specialized channel in SOUTH KOREA offering golf swing videos from pro tour to amatruer as well as useful swing lessons. Hopefully the golfers watching the swing video we have compiled will learn from their swing experience. Moreover, this is the only place in Vietnam that provides a multi-dimensional and the most attractive way of golf information in SOUTH KOREA.
#golfswing #golftrickshot #golfgirl #girlgolfswing #golffunnyfailscompilation