From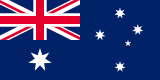 :
No. 244
Nearest Channels:
GolfUniversity - YouTube Golf Channel
This Page: PNUK.com/golfuniversity
GolfUniversity Social Media Links:
GolfUniversity YouTube Channel Trailer :
GolfUniversity Latest Videos:
About:
Golf University is the world's premier Golf Improvement Program for passionate beginner to advanced level amateur golfers.
We provide world-class technical instruction, drills, practice plans, course management and mindset based golf coaching video and online programs, delivered by some of the world's best players, coaches and experts via the internet.
Golf University also licenses our Golf Instruction and Golf Travel Content to Television Networks, Websites, Blogs, Magazines and Golf Clubs.
For more details and to Get a FREE 7 Day Membership to our 19th Hole Channel and Club, where you can access 100's of Golf Lessons from the World's Best Golf Coaches http://www.the19thhole.club or visit our website at http://www.golfuniversity.tv