From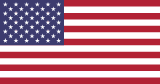 :
No. 91
Nearest Channels:
GOLFTEC - YouTube Golf Channel
This Page: PNUK.com/golfteclessonsfittings
GOLFTEC Social Media Links:
GOLFTEC YouTube Channel Trailer :
GOLFTEC Latest Videos:
About:
Looking to improve your golf game? Then GOLFTEC is for you. We've helped thousands of players post career-best rounds.
This channel provides in-depth video golf instruction, tips, golf club fitting information, golf club reviews and golf drills. We try to avoid giving quick golf tips and prefer more substantial content that can maximize improvement and lasting results.
Learn more at: https://www.golftec.com/
Facebook: https://www.facebook.com/GOLFTEC/
Twitter: https://www.twitter.com/GOLFTEC/
Instagram: https://www.instagram.com/golftec