From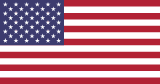 :
No. 153
Nearest Channels:
Golf Simulator Videos - YouTube Golf Channel
This Page: PNUK.com/golfsimulatorvideos
Golf Simulator Videos Social Media Links:
Golf Simulator Videos YouTube Channel Trailer :
Golf Simulator Videos Latest Videos:
About:
Golf Simulator Videos features the latest in Golf Simulator technology and launch monitors like UNEEKOR QED, UNEEKOR EYE XO, UNEEKOR MINI, Flightscope Mevo+ ( Mevo Plus ), Foresight Sports GCQuad, PuttView, Trackman 4, HD Golf, e6 Connect, TGC 2019, Creative Golf 3D, Awesome Golf, Golf Shotz, EXPUTT, GSPro, & more. We show the capabilities in a proper golf simulator environment. The PuttView P7 is the latest addition and now the Trackman golf simulator being added in 2021.
Owner of High Definition Golf ( HD GOLF ) for many years and have a passion for golf. I run several types of software including Trugolf e6 Connect, Awesome Golf, Creative Golf 3D, GSPro, FSX 2020, & TGC 2019.
Get the best information and pricing on any Golf Simulator Hardware or Golf Simulator Software by emailing me, I would be happy to hook you up with my connections. My email is: a98cr125@gmail.com