From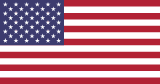 :
No. 278
Nearest Channels:
Golf Plus - YouTube Golf Channel
This Page: PNUK.com/golfplus_
Golf Plus Social Media Links:
Golf Plus YouTube Channel Trailer :
Golf Plus Latest Videos:
About:
Golf Plus is excited to bring you biographies and documentaries of the world's greatest golfers. We will give you an insider's look at the phenomenal career of Tiger Woods. As well as breaking golf news that you need to know. We also showcase highlights, bios, and history of the legends in golf.
If you love everything about golf as much as we do, then this is the channel for you.
Search around for your favorite player or golf topic and enjoy.