From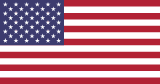 :
No. 288
Nearest Channels:
Golf on CBS - YouTube Golf Channel
This Page: PNUK.com/golfoncbs
Golf on CBS Social Media Links:
Golf on CBS Latest Videos:
About:
The First Cut Golf Podcast takes you inside the ropes of the golf world, on the PGA Tour and beyond. Tournament previews and picks, deep dives into the players and storylines that matter in the sport of golf. Rick Gehman (@RickRunGood) and Greg DuCharme (@therealGFD) join us every week for PGA Tour DFS, betting picks and information you need to know to win your 'One and Done' pools. Kyle Porter (@KylePorterCBS) and Mark Immelman (@mark_immelman) bring you the news to know and expert analysis on the world's most elite players.
—————————
'First Cut' is available on Apple Podcasts, Spotify, Stitcher, Castbox and wherever else you listen to podcasts.