From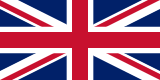 :
No. 67
Nearest Channels:
Golf Monthly - YouTube Golf Channel
This Page: PNUK.com/golfmonthlycoukmagazine
Golf Monthly Social Media Links:
Golf Monthly YouTube Channel Trailer :
Golf Monthly Latest Videos:
About:
Enjoy golf more!! Our videos are designed to help golfers enjoy the game as much as possible. From reviews of the latest gear to game-changing tips from some of the best coaches in the UK, Golf Monthly has it covered!