From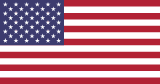 :
No. 411
Nearest Channels:
Golf Made Simple - YouTube Golf Channel
This Page: PNUK.com/golfmadesimple
Golf Made Simple Social Media Links:
Golf Made Simple YouTube Channel Trailer :
Golf Made Simple Latest Videos:
About:
Learning a consistent golf swing is the key to having fun on the golf course. Many Golfers are taking golf lessons and instruction that has them working on turning their shoulders and hips, shifting weight, swing plane, swing path, keeping your head still ... yet these Golfers rarely see improvement. GMS has found a better way for Golfers to understand the feel of their golf swing so that you improve your consistency.