From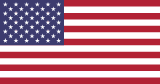 :
No. 63
Nearest Channels:
Golfholics - YouTube Golf Channel
This Page: PNUK.com/golfholics
Golfholics Social Media Links:
Golfholics YouTube Channel Trailer :
Golfholics Latest Videos:
About:
We create golf videos that will make you want to play more!
San Diego, CA
New uploads every Monday, and Thursday at 9AM Pacific time.