From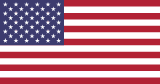 :
No. 87
Nearest Channels:
Golf.com - YouTube Golf Channel
This Page: PNUK.com/golfcom
Golf.com Social Media Links:
Golf.com YouTube Channel Trailer :
Golf.com Latest Videos:
About:
The game's best players and biggest stories. Advice and instruction from world-class Top 100 Teachers. Access to the best golf courses. More equipment information than any other golf publication. Your life, well played.