From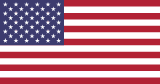 :
No. 210
Nearest Channels:
Golf - YouTube Golf Channel
This Page: PNUK.com/golf5443
Golf Social Media Links:
Golf YouTube Channel Trailer :
Golf Latest Videos:
About:
Welcome to my Channel Golf . This YouTube channel is designed to help you play better golf, also to help you enjoy your golf more!
I also want to make you play better golf by providing coaching video on all topics about golf, how to fix your slice, fix your hook, help you drive the golf ball longer, hit your irons more pure, hit your irons closer to the hole and help you draw and fade your golf shots.