From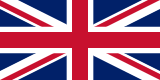 :
No. 349
Nearest Channels:
Ged Walters Golf - YouTube Golf Channel
This Page: PNUK.com/gedwaltersgolf
Ged Walters Golf Social Media Links:
Ged Walters Golf YouTube Channel Trailer :
Ged Walters Golf Latest Videos:
About:
Ged Walters Golf aims to bring viewers the best in golf coaching content. Your Host PGA Professional Ged Walters will help you lower your scores and increase your enjoyment of the game with fun, informative easy to understand instruction that you can apply straight away. SUBSCRIBE NOW and join the ever growing community of golfers playing their best golf.

Videos Schedule - Tuesday at 8pm GMT & Friday's at 6pm GMT.
*Please SUBSCRIBE and click the bell icon to get notifications of every new video*.
*Don't forget to click the thumb if you like a video*.
*POST YOUR COMMENTS TO LET ME KNOW YOUR THOUGHTS ON EACH VIDEO*.
Check out your host Ged Walters in Golf Monthly Magazine and at Golf WRX.com
Contact Ged:
Web -- www.gedwaltersgolf.com
Instagram: @yourgolfchannel
Twitter: @gedwaltersgolf
Facebook : Ged Walters Golf
LinkedIn : Ged Walters