From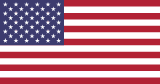 :
No. 25
Nearest Channels:
Fore Play Golf - YouTube Golf Channel
This Page: PNUK.com/foreplaygolf
Fore Play Golf Social Media Links:
Fore Play Golf YouTube Channel Trailer :
Fore Play Golf Latest Videos:
About:
A Barstool Sports golf media franchise by the common golfer, for the common golfer. We mix it up with professional golfers, showcase the world's different golf courses, and relentlessly bring an unfiltered voice on everything golf. New videos every week.