From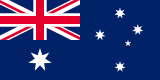 :
No. 195
Nearest Channels:
fitzygolfpro - YouTube Golf Channel
This Page: PNUK.com/fitzygolfpro
fitzygolfpro Social Media Links:
fitzygolfpro YouTube Channel Trailer :
fitzygolfpro Latest Videos:
About:
This channel is all about helping you lower your golf score with minimal or no swing changes.
Brian Fitzgerald is The Golf Doctor and this channel provides the opportunity to view FREE golf tips videos on all aspects of your golf game with a particular focus on lowering your golf score.
Brian Fitzgerald is the Golf Coach at the Bay Views Public GC at Rosebud on the Mornington Peninsula and also coaches at the Lang Lang Golf Club each and every Friday.
Feel free to ask a question by leaving a comment. If you like my videos and would like to see them as soon as they are posted, be sure to subscribe.
You can book a golf lesson with Brian at Morack via https://www.thegolfdoctor.com.au/bayviews/
You can book a golf lesson at Lang Lang via https://www.thegolfdoctor.com.au/golf-lessons-at-lang-lang/
Brian can review your golf swing and give you direction for your golf via his membership platform at https://www.thegolfdoctor.com.au/product/tgd-membership-subscription/